Let's start at the very beginning, a very good place to start. My obsession with The Sound of Music is showing, I digress.
We had a wonderful week up north cruising around the Adirondacks, taking in the fresh mountain air, and kicking back to enjoy some much needed relaxation time!


On our way back down to Long Island for FM's second week of leave, we made sure to hit one of my favorite establishments of upstate NY, Cracker Barrel.
There have always been pros and cons to leaving my former upstate life to move back down to where I grew up, but I must say, Cracker Barrel has to be one of the luxuries I miss most.
Perhaps I should look into franchising a store on LI. Hmmm…
Oh biscuits and Sawmill gravy you are so yummy!!
Before FM came home from AIT we had discussed, in depth, our plans for the future.
Once we learned of his first duty station assignment overseas, our thought process slipped into overdrive, and we immediately began figuring out what we wanted in just a few short weeks.
After weighing our options, considering alternatives, and bracing to face the consequences, we began to put our plan into motion.
On July 11
th
, 2013, after four years of dating, crazy ups and downs, life changes, moves, and emotional strains, FM asked me to marry him in the most "us" way possible, lounging in bed watching a movie, happy as clams.
I did get a beautiful ring out of the deal, but I was much happier to be seriously thinking about starting our lives together and spending some quality time with FM.
It's beautiful and certified conflict free, so we
didn't risk any lives in the mining of
this diamond. I couldn't be happier!
BUT WAIT, there's more…
(I imagined Billy Mays' face screaming that out over an infomercial… so sad!)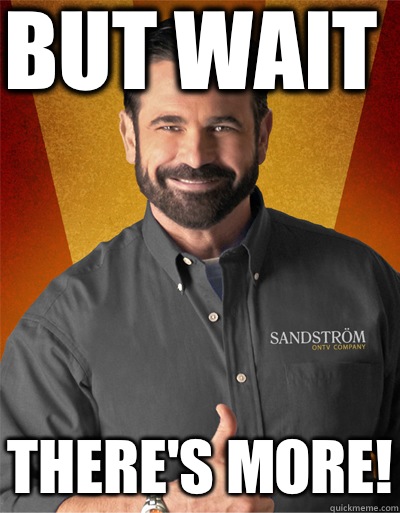 [s]
Couldn't help myself!
We knew that we were facing a yearlong tour overseas in just a few weeks.
We knew it would be difficult to spend that time away from each other.
We knew it would be even more difficult if we were not married.
So, as much as we wanted to have a large wedding with all of our friends and family as witnesses that we took the plunge, we decided to
have a small civil ceremony before FM departed.
And that is what we did.
Not without some disgruntled family and friends, and certainly not without quite a few cockeyed stares and questions, but we are happy with our decision, and we cannot wait to start planning a bigger ceremony/celebration for when he returns.
And, hey, at least now everything is legal and the Army can finally recognize me, and the pressure is off for Wedding Part II in 2014.
A big WOOHOO to all of those things!
I'll elaborate on more details of the absolute chaos that went into planning our day on such short notice, and add some more pictures once I get everything organized, I promise. But here's a few for now!


We are super excited to be starting this new leg of our Army Adventure together, even if we are thousands of miles and thirteen hours apart, and swamped with paperwork right now.
But honestly, I wouldn't want it any other way.
So there's a brief glimpse of what happened during FM's leave.
A bit batty and crazy, but we had a fantastic time together, and are really looking forward to a mid-tour leave.
Now that I am back at home, and by my lonesome again, I am working on trying to keep myself occupied, and that, of course, brings me back to the blog, which I am thrilled about.
And that's great because today is one of my favorite days in the blogosphere, Wednesday, which of course means the Wednesday Walkabout.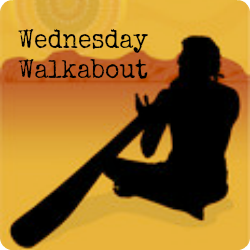 Head on over and link up and check out what other bloggers have to say.
I have met some wonderful people through this blog hop, and come across some great blogs in my travels.
Get to it!