Shame on me for being a bad blogger this week! I would like to say I will try harder this week, but FM is still on leave until the weekend, and I want to squeeze in as much time with him as I can, and that means no lollygagging about the internet.
So, I will try harder but I'm not making any promises. Apologies in advance!
We had a fantastic evening of grilling with some of our great friends on Thursday, the zucchinis grilled up better than expected. I'm so glad we picked them up. Farmer's markets really are the way to go for fresh produce (unless you're growing yourself, which I absolutely advocate).
Our lovely friends then found a way to get out of working on Friday and we were able to make an entire day out of floating down Lake Abanakee and Indian Lake in giant tubes with a fully stocked cooler between us. It was an absolutely beautiful day for soaking up some sun, and a great time relaxing and catching up with our friends.
I wish I had some pictures of the float, but cameras and water tend not to mix, but check out some of the views from these two awesome lakes.
[s]
Lake Abanakee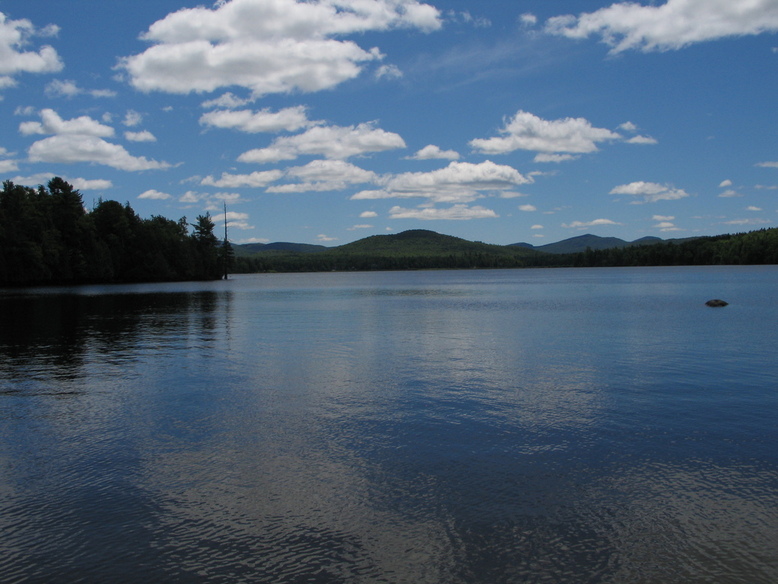 [s]
Indian Lake
Anyway, since it is the day of rest, and we're not up to doing too much today after the seven hours we spent in the sweltering car (because my AC decided to die during a heat wave, flipping AWESOME luck I have!) traveling more than half the height of NY State yesterday, I am certainly up for a little blogging and hopping to relax the brain cells.
And as a special treat, I'm involving FM in this week's Sunday Social, so we can both get in on the fun
:)!
On with the Sunday Social… Today is all about TV!

1. What was your favorite TV show as a kid?
L:
I loved to watch MacGyver when I was little, yes I was a strange child, but now I can get myself out of anything with a pen and a little duct tape! As a tween I was watching Boy Meets World (totally excited for the new series, btw), Clarissa Explains it All, and the Nickelodeon shows like Are You Afraid of the Dark?, Legends of the Hidden Temple and Double Dare!
I want those shows back!!
FM: Teenage Mutant Ninja Turtles!!


L:
I religiously watch Revenge, Elementary, Criminal Minds, Modern Family and The Middle, and Gilmore Girls/Seinfeld reruns (even though I own them all on DVD).
I am also shamelessly addicted to Pretty Little Liars, don't judge!
FM:
Duck Dynasty makes me Happy, Happy, Happy.
[s]
[s]
Duck Dynasty vs. PLL, who will win?!?!
3. Which reality show would you NEVER do?
L: I would never even attempt Total Blackout (the one where they do everything in the dark). I need to at least see what's going on! I would also have trouble with Killer Karaoke challenges (like walking through the cactus field or into a vat of scorpions) and I couldn't take Survivor simply because I would be too dirty.
FM:
Killer Karaoke, I don't like being laughed at, or Solitary (I could do it, but I wouldn't want to.)
[s]
The show is funny, but NO!!!, on so many levels!
4.

Which reality show would you LOVE to do?
L:
I, like everyone else who grew up in the MTV age, always wanted to do The Real World, but after living at college, I feel like I almost completed that.
I would like to get on Jeopardy or The Price is Right, simply because I am great at both!
FM:
Definitely Survivor or The Amazing Race.
NO! Top Shot on the History Channel!!
[s]
I can't even tell you how much
I love/miss Bob Barker!
5. What is the TV personality/character that you feel is most like you?
L: Lorelai Gilmore! Hands down.
FM: Ross from Friends. I'm a little nerdy, but I have a good personality!


L: Aiden Mathis, Revenge
FM: Kristen Bell, Veronica Mars (in a non-creepy way because she was in high school)



Have a great Sunday and happy hopping!