Hello ladies and gents! It's that time again, time for the Sunday Social!
This week is all about my love affair with handbags. (Don't ask FM about this topic, he's sat outside of the Coach store on various occasions, both alone and with my sister's boyfriend and our father, on the man bench, and HATED it)


1. What is your favorite handbag you've ever owned?
I absolutely LOVE my giant Coach bag.
I admit, it's actually a baby bag, but once I got rid of that pesky changing mat, it became my best friend through grad school, holding all of my books/papers as I hoofed it around a giant campus.
Now it's my work bag and lugs around all of my teaching materials, placards, schedules, etc to keep life moving, as well as my essentials.
I have to say I don't really "lust" over many bags.

I usually just end up either getting what I want, or finding something better, or forgetting.

But I do want a Michael Kors next.

I live in the land of Coach and Vera Bradley for the most part, but MK makes gorgeous bags, and he's from Long Island, so I gotta support!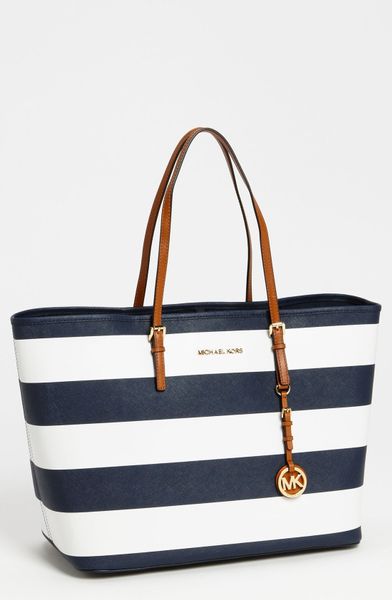 [s]
Ok, so now I'm dying to have this.
Thanks Sunday Social for feeding the problem.
3. What are the daily essentials in your purse or work bag?
Must haves are of course the giant Vera Bradley wallet to hold every credit card, rewards card, piece of paper, receipt, etc. I'm like Gorge Costanza with that thing, but neater!

I've always got to have chapstick and hand sanitizer, and I typically carry around some tissues and a mirror too.
[s]
I love me some Seinfeld
4. What's in your purse (with pictures)?
It's a scary place between my wallet and the not-so-little emergency bag I carry around, plus everything else…
And that's all about my affair with my bags.
It's a far longer story, but I'm sure that's long enough!
Have a wonderful end of the weekend all, and look out for sponsorship opportunities starting this week!
Anyone who would like to swap pretty buttons, give me a shout.
Best