I know, that sounded a little harsh, but today is a lovely day to highlight a fantastic cause, and one that should receive quite a bit of attention in our military circle.
Insert me, and this blog, and Antonio, who reached out to me from his page,
High Speed Low Drag
, where he has formed a partnership with the retailer
Bows 'N Ties
to donate $20,000 to the non-profit
Stop Solider Suicide
.
Antonio is a former US Marine, and when he saw a hole in the military community that needed to be filled, he picked up the baton and ran with it.
As a result of his efforts, he designed and created four silk neckties, each with the colors appropriate to the four branches of military service, which he has put on sale, and generously vowed to donate the entirety of the profits to Stop Solider Suicide.
When statistics are as high as 20+ soldiers in the US committing suicide daily, there is clearly a need for the military community to band together and support a great cause like this.
Head over to Antonio's site
here
to learn a little bit more about his motives behind this effort, and then make sure you go to
Bows 'N Ties
and order one of the 400 limited edition ties for your soldier (or yourself) before Veteran's Day.
Stop Soldier Suicide
is a great non-profit looking to make a real difference in the lives of our veterans, and I'm glad someone out there is willing to lend them a hand.
Oh, and here's another bonus. All vets/active duty/milSOs can use the promo code
"military"
to receive $30 off the retail tie price!! So you're getting a quality tie, helping out a valuable veteran resource, AND saving money while doing it! Triple WIN!
So, now that we've covered that, let's move on to Blogtember.
I've been a bad Blogtember blogger, I know, but deal! I'm trying here!
Sept 12: Discuss ways that blogging or social media has changed you?
That's rough because I really do like my blog, and writing for it.
But I must admit, it does take up a whole lot of my time, especially as I was trying to get it off the ground and look semi-normal! Now I'm just attempting to balance my blog life, work life, family life, and wife life so that I don't burn out!
[s]
... Like this poor lady!
Blogging has made me far more open though.
I internalized a good portion of my fears and concerns over this military life before I started blogging, and it ate at me for a long time, especially because my family wasn't exactly on board with my becoming an Army wife.
Fast forward to now, I can vent or hash things out far better on this little blog, and get help from the expansive and ever so helpful milSO community.
Social media, on the other hand, I'm still not a huge fan of.
I will admit, I did just join Pinterest a few months ago, and it's growing on me ever so slightly.
I mostly did it to appease my BFF so we can share wedding ideas long distance, but I'm starting to branch out to other Pinning endeavors, and I don't hate it!
As it concerns some of the other social media outlets (Yeah, I'm looking at you Twitter and Instagram) I just can't get on board yet.
I see no use for Tweeting in my everyday life, and the phrase Sending a Tweet pretty much makes my skin crawl, as does the idea of creeping on people's random pictures of their blind dinner
date or the bed of their hotel room in Rio.
These are just things I really don't need to know.
I know I'm strange in today's socially out-there world, and I know that I will probably eventually give in to them when they're no longer popular, or just another platform like Facebook, but for now, NO NO NO, on so many levels!
[s]
Just a friendly reminder, Twitter fans.
You're welcome!
What's your favorite military charitable cause?
How can we help our soldiers and veterans out?
AND!
What's your love/hate relationship with social media?
Anything you try to stay away from?
And because it's Thursday, don't forget to hop by
Her & Nicole for the Lovely Blog Hop.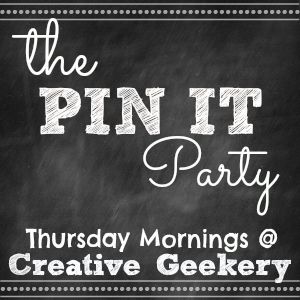 I will be brushing up on my Pinning with the Pin It Party this week too.
Working on that social media-ness!