Back around the beginning of the holiday season I felt an extreme urge to do something for our troops.
It was my first holiday as an Army wife and I was so incredibly thankful and lucky to be able to speak with/Skype my husband and send him things so he didn't miss out on the season altogether, and I wanted to help out some of those soldiers who I knew wouldn't be able to do the same.
I stumbled across this website that I absolutely fell in love with,
AnySoldier.com
.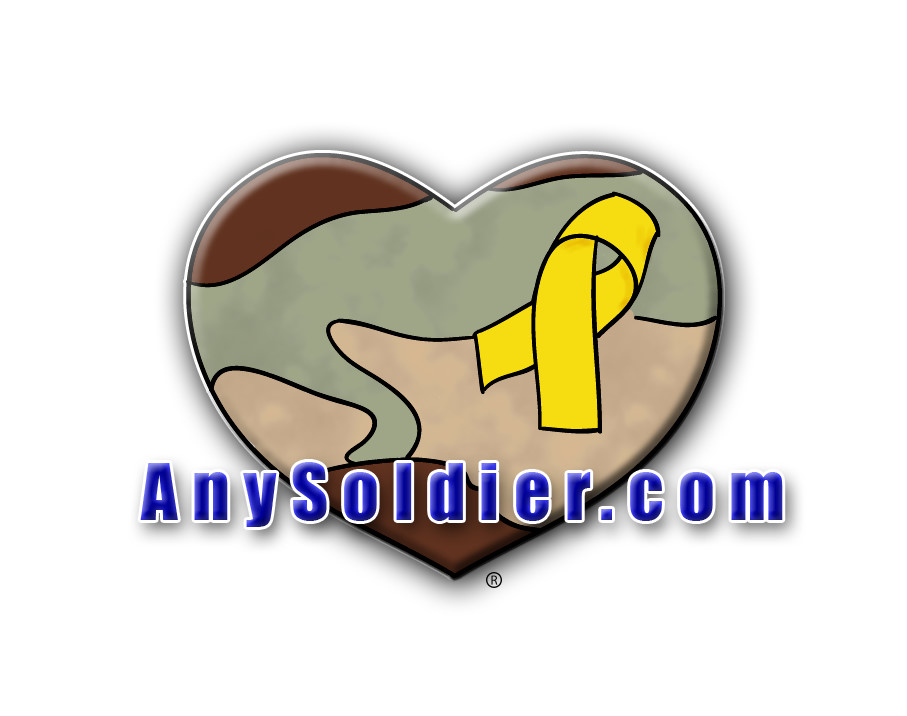 The site allows you to connect
with a unit of soldiers currently deployed that are either running low on supplies, need some encouragement from home to keep up their spirits, or that are simply looking for some goods to help pass the time.
Their unit's officers or chaplains will set up a profile on the site detailing some things they may need or want, that they can't get locally/at their PX, or that they're just wanting from back home, and distribute all items sent over to those soldiers who are most in need in the unit.
It is completely free of charge (unless you choose to make a donation, which you should because this site is awesome) and will provide you with the address to send your Any Solider care package to once you verify your email.
You can even filter your search for a unit by branch of service, home base location, current station, name, etc.
When I casually mentioned that I was going to be putting together care packages for troops in the Middle East thanks to this site, my co-workers jumped on the bandwagon with me.
We ended up being able to send four giant care boxes (it took two of us to get them taped up) out to two different units filled with whatever they were looking for, everything from snacks, card games, and puzzle books, to the most basic of necessities like toothpaste, deodorant, and soap.
It honestly broke my heart to know that those who are putting their lives on the line for our freedom, our country, don't even have the advantage of being able to brush their teeth in the morning or get the sand and dirt out of their hair at night.
This little endeavor I took on really inspired me, it made me feel good about being a human being, knowing that I was doing something that was going to be so helpful to someone else.
Of everything I got this holiday season, this was by far the best, most rewarding, gift!
So head on over to
AnySoldier.com
and pick a group to send something to, even if it's just letters with heartfelt thanks, I'm sure they would appreciate every piece of mail they get, and if you can spare sending some of what they ask for, then all the better.
It will do your soul a world of good, I promise!
Have a great Friday all, and remember to be kind to others.
Somewhere, someone is having a harder time than you, and could use your help.
Pay it forward!
And don't forget to enjoy that freedom a little bit and back it up with Whit...